Best Financial Plan Templates That Will Boost Your Startup
In this article, we'll give you a variety of best financial plan templatesthat have been reviewed by experts in the field and are you can find to download in Excel, Google Sheets, and PDF formats.
You may find the templates for the most crucial financial statements on this page, including balance sheet, income statement, and cash flow statement forms.
We also go over the crucial elements that must be covered in the finance section of a business plan.
A financial planis a written description of a person's current financial condition, long-term financial objectives, and plans for achieving those objectives.
A financial plan can be made by the person themselves or with the help of a professional financial planner.
It starts with a detailed analysis of the person's current financial situation and goals for the future.
The first step in building a financial plan, whether you're doing it alone or with a financial advisor, is accumulating a lot of scraps of paper.
These days, it's more probable that you'll cut and paste data from several web-based accounts into a document or spreadsheet.
There is no predetermined format for financial plans.

A qualified financial planner will be able to design one that meets your needs and your goals.

Once finished, it might inspire you to make short-term adjustments that will help you go through the financial stages of life with ease.
No matter what your priorities are, your plan should contain a method for gathering the necessary retirement income.
Comprehensive risk management strategy

This includes a look at catastrophic, property and casualty, personal liability, life and disability, and personal liability coverage with long-term investment plan

An individual strategy is based on a person's risk tolerance and definite investment goals.

A method of lowering taxes on personal income to the extent that it is permitted by the tax code.

Estate planning entails making decisions that will benefit and protect your heirs.
A financial plan is made to help you get the most out of your money and achieve your long-term financial goals, like paying for your children's college, making improvements to your home, leaving a lasting legacy, or enjoying a happy retirement.

What is Financial Planning
Either you or a professional financial planner can create a plan for your finances.
Finding out your spending patterns and calculating your net worth is the first step.
After this is written down, you should think about your long-term goals and come up with plans to achieve them.
Although there is no set style for financial plans, the best ones tend to concentrate on the same topics.
You'll examine your financial goals and come up with solutions to make them attainable after figuring out your net worth and spending patterns.
This typically entails budgeting in some fashion and setting up a way to save money each month.
Most people say that if you want to live comfortably for the rest of your life, you should plan for retirement, manage risks, make long-term investments, and pay as little tax as possible.
You can forecast income and expenses for the upcoming months using the financial plan template.
With the help of your predictions, which will act as an early warning system, you can plan for slowdowns in cash flow, figure out how much money you need, and figure out when projects should happen.
It also gives you a way to track your finances so you can see how you're doing and spot problems quickly.
The free financial plan template from BDC is meant to help you keep track of how you've done in the past and predict how you'll do in the future for the following indicators:
sales expenses of sales costs

Statement of Financial Position

Income Statement Indicators of Cash Flow and

Financial Needs
Financial planning is important since it can actually assist you in securing your money as effectivelyas possible.
It can also help you create a plan that will make it easier for you to determine how many resources you'll need each month for spending.
It might really aid you in calculating how much cash you'll need for taxes and how much cash you'll be able to save from the designated amount.
Anyone, whether they are a business or an individual, may gain from this.
Growth in income results in a rise in total retained earnings.
Financial planning is crucial for the day-to-day operations of your professional and personal lives, where you must fulfill a variety of responsibilities as they come up.
By looking closely at your spending habits and plans, you might find tasks or commitments that need more attention right away.
This method of prioritizing your expenses can help you keep track of your working capital, cut prices for overhead, and ultimately increase your overall capital.
A wise financial strategy takes into account your unique circumstances, risk tolerance, and long-term objectives.
Then, based on your requirements and goals, it helps you make the best financial decisions.
Future financial resources can be created and planned with the help of financial planning.
For all ages and professions, Canara HSBC provides a variety of savings options.
Depending on the plan you select, you can choose from savings plans to term insurance policies that offer a ton of benefits to the buyer and family.
Important parts of financial planning are making financial decisions, assessing risks, managing cash flow, managing debts, and setting goals.
You can increase the return on your portfolio by using financial planning to make an integrated investment plan that takes your goals, level of risk tolerance, and cash flow into account.
The phrase "greatest murderer of buying power" describes inflation.
Money's worth has drastically decreased during the last few decades.
It is only expected to get worse over the next few months.
As a result, managing your finances effectively is essential for a better and safer future.
With proper financial planning, you'll be better equipped to handle rising inflation in the upcoming years as your firm ages.
Use a financial plan template to arrange and prepare the financial component of your company's plan.
Use this editable template to include a financial summary, any important assumptions, key financial indicators and ratios, a break-even analysis, and pro forma financial statements when you give important financial information to potential investors.
A set of pro forma templates for companies includes a financial plan forecast template.
You can use the template set's 12-month profit and loss statement, balance sheet, and cash flow statement to describe a business's present and future financial status.
These income statement templates, which are also known as profit and loss statements, can give you the knowledge you need to make important business decisions by giving you information about your firm and showing the anticipated profitability of your operations.
The numbers on your income statement have a direct effect on how you plan to use your balance sheet and cash flow.
This straightforward profit and loss statement template can be used by small firms to forecast revenues and costs for a given time frame.
When you put in the expected income, the cost of items sold, and business costs, the built-in algorithms will figure out the net income for you.
Use these free cash flow statement templates to demonstrate how well your business controls its cash intake and outflow.
Using a cash flow statement, look at your company's liquid assets and its ability to grow and stay in business over the long term.
You may track and analyze anticipated and actual cash flow results on a monthly and annual basis with this cash flow forecast template, also known as a pro forma cash flow template.
After entering the cash on hand at the beginning of each month, add the cash from customers, stock sales, and other operations.
Lastly, add the money you received (purchases made, wage expenses, and other cash outflow).
After you enter these values, the built-in formulas will figure out your cash position for each month.
Use these free balance sheet templates to show stakeholders and potential investors your company's financial situation during a certain time period.
This pro forma balance sheet template can be used by small firms to forecast account balances for assets, liabilities, and equity for a specified time period.
Organizations that are already up and running can use this template and its built-in formulas to figure out important financial ratios like working capital.
This straightforward template for startup finance requirements is helpful for startups and small enterprises that need capital to get their operations started.
The numbers that this template gives you should match those in your financial projections and show how the money you got was split between different startup costs.
A financial strategy is the foundation of any business plan, regardless of whether your company is a startup, a small firm, or an enterprise.
The financial part of your business plan should fit in with the other parts and show how realistic and profitable your idea is.
An outline of the elements of a sound financial strategy is provided here.
This part gives a concise overview of the financial section and highlights the important financial statement conclusions.
If you'd like, you can also include a brief explanation of each sentence in its own section.
This section lists the assumptions that your financial projections are based on, like tax and interest rates, the state of the economy, and other important factors.
This calculation aids in determining the selling price of a good or service and pinpoints the point at which it should start to turn a profit.
This section, which is also called a profit and loss statement, gives key financial information to stakeholders by listing sales, sales costs, profitability, and other important financial information.
The pro forma cash flow statement shows the company's expected cash inflows and outflows from operating, financing, and investment activities over a certain time period.
This document, called a "pro forma balance sheet," shows how your company plans to take care of its assets, such as inventory and money owed to it.
In this section, you should emphasize important financial ratios and indicators that have been taken from your financial statements and that bankers, analysts, and investors can use to assess the state of your company's finances.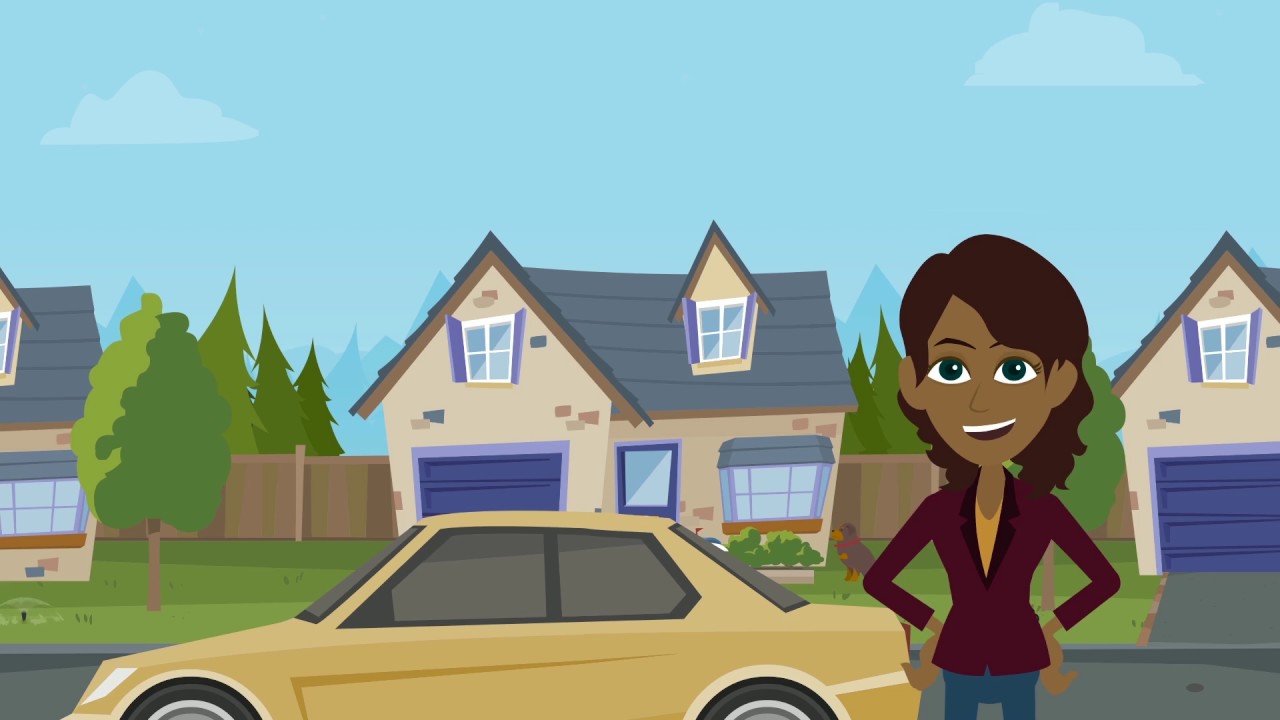 5 Reasons Why you Need a Financial Plan
Review your present circumstance.

Set both immediate and long-term objectives.

Make a plan for paying off your debts.

Create your emergency savings account.

Start preparing your estate.

Start putting money into your future.

Protect yourself.
The 50/30/20 rule is a simple budgeting technique that can assist you in managing your money in an efficient, straightforward, and sustainable manner.
The general rule of thumb is to allocate 50% of your monthly after-tax income for needs, 30% for wants, and 20% for savings or debt repayment.
Excel's range of free and paid budgeting templates will help you get organized and on track while creating a budgeting plan for your household, which can feel daunting and difficult.
A financial plan is a detailed analysis of your current financial situation, your financial objectives, and any plans you have made to achieve those objectives.
Details on your cash flow, savings, debt, investments, insurance, and any other aspects of your financial life should be included in good financial planning.
A financial plan is mostly made up of strategies and instructions that will help your money grow in the future.
However, the value of a financial plan may not be obvious to some investors.
Before starting the process of financial planning, it is important to look over the following things:
It guarantees appropriate funding.

Financial planning balances the entry and outflow of money to ensure stability.

It also makes it simple for a fund provider to invest in businesses that use financial planning.

Businesses that practice financial planning can aid in their growth and expansion, guaranteeing their long-term sustainability.

You can reduce any uncertainty brought on by shifting market trends by having a financial strategy.
This occurs as a result of the plentiful resources.
Additionally, one can prevent unforeseen circumstances that could hinder the expansion of the business.
Share:
Twitter

|
Facebook

|
Linkedin